Consulting and project management
Customized consulting on development and improvement of CAD-concepts and mechanical solutions as well as technical project management
CAD consulting
Skillful creation of models and drawings can bring about significant reductions in design effort when reusing and adapting CAD data. Top-down design using skeleton modeling is particularly suitable for this purpose. It is often worthwhile to invest some time before creating the models and drawings in order to plan the most suitable structure for the expected future adaptations and, if necessary, even to recreate existing data.Assemblies required in different sizes and even models of complete machines can be built functionally and redundancy-free, so that resizing or implementing optional features according to customer requirements can be done with extremely low design effort. In addition, frequently used design features can be predefined and automated by tables or programmed rules. R‑Kon helps you to find and use potentials in this area.
Some repetitive tasks can also be handled by scripts. With extensive knowledge of iLogic and the Inventor API, R‑Kon can help you automate CAD models and activities.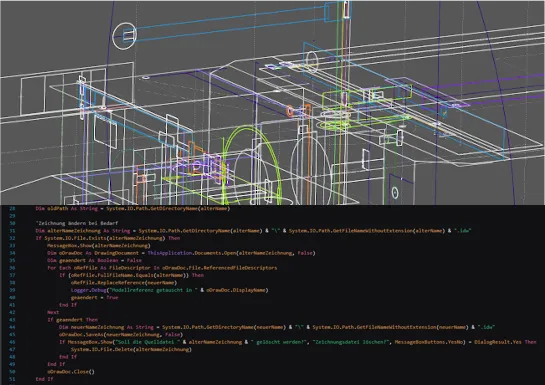 FEA calculations, failure analysis
In the case of existing solutions which do not fulfill their purpose optimally or have too short a service life, R‑Kon takes over the cause investigation and damage analysis. Here, too, faster and more comprehensive results can be achieved by including FEA calculations. Improvement measures or requirements for a new design can then be derived from the knowledge gained.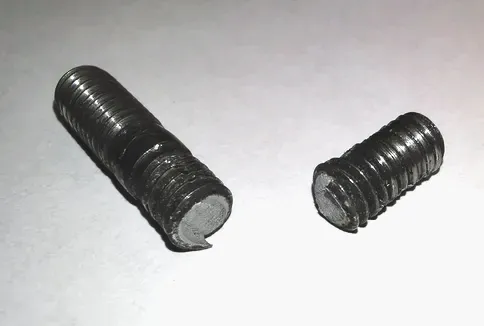 Technical consulting, external project support
For many operators of long-lived special machines and production plants, it is an exceptional situation when a machine is to be purchased or modified. In this situation, there is often a lack of employees who have both routine experience in the design and planning of machines and the necessary time in addition to their daily business. It is often difficult to keep track of what exactly manufacturers of machines offer technically and how well which offer fits the requirement profile. Quite often offers are vague or important information for the individual buyer is missing. R‑Kon has a lot of experience with project management on the side of the machine manufacturer as well as on the side of the operator. As an external project support, R‑Kon can relieve you of a lot of work in this time-consuming process, create precise specifications, provide suppliers with necessary information, extract the relevant technical information from offers, prepare it and eliminate specification gaps. Suppliers are given precise guidelines as to what is important for the order and, where necessary, quotation data can be made more precise and adapted to actual requirements. All processes are comprehensibly documented in the level of detail you require.
With all services offered, you benefit from R-Kon's high efficiency and excellent price-performance ratio.